Catalog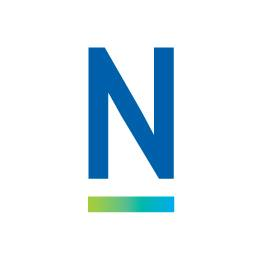 26 record(s)
Type of resources
Available actions
Topics
Keywords
Contact for the resource
Provided by
Years
Formats
Update frequencies
status
Resolution
CTD data collected during Marta Guerra's PhD project 'Foraging ecology of sperm whales at Kaikōura'. Time coverage: 30-May-2015 to 2-Jan-2018, including autumn/winter field season ('winter', May-July) and spring/summer field season ('summer', Nov-Jan), with a total of 3 winters and 3 summers. CTD casts collected daily (weather permitting) throughout the duration of each field season (each field season lasted typically 8 weeks). Spatial coverage: study area centered over the Kaikōura Canyon. Approximate area: from Kaikōura peninsula, extending out to 12 nautical mile offshore navigational limit to the East and Southeast, and extending 15 nautical miles from the Kaikōura peninsula to the South. CTD carried out over seafloor depths of c. 200m to c. 1500m. Measured variables: temperature, salinity, chlorophyll-a concentration. CTD depths: variable, down to a maximum of 550 m. Instrument type: Winter 2015 = CTD Seabird scientific SBE-19, with WET-Star fluorometer. Maximum depth = 100m. Sampling frequency = 4 Hz. All other seasons = CTD RBR-concerto, with Turner Designs Cyclops-7 fluorometer. Maximum depth = 550m. Sampling frequency = 4 Hz. Platform type: hand-hauling from 6m outboard-powered vessel 'RV Grampus'. Quality control: data were deleted from the processed files when there was a known malfunction with one of the sensors. The processed files also had the upcast deleted from them, as well as the measurements in air, and acclimatisation period at the surface (1 minute since submersion). For more details on the original research project, access PhD thesis here: http://hdl.handle.net/10523/9189 ** NB. If you use these data, please include the following acknowledgements: Data collection and processing - Marta Guerra; Funding - New Zealand Whale and Dolphin Trust, Whale Watch Kaikoura, University of Otago, Ministry of Primary Industries.

New Zealand is not immune to ocean acidification. The 'Munida transect' Time-series in sub-antarctic waters off Otago is the Southern Hemisphere's longest-running record of pH measurements. Monitoring since 1998 has established a decline in pH that reflects the increase in atmospheric CO2 recorded at NIWA's atmospheric research station near Wellington. The Munida time-series is led by NIWA's Kim Currie, in collaboration with the University of Otago's Department of Chemistry. Every two months she has collected water samples along a 65-kilometre line from the tip of Otago Harbour out to sub-antarctic waters. This time-series is particularly valuable because it covers both subtropical and sub-antarctic waters in a one-day trip, so is in a unique location. During the transect University of Otago scientists measure the pH while Currie measures alkalinity, total dissolved inorganic carbon and CO2 as well as other related parameters. The supporting data help to determine what processes are causing changes in the properties of the water masses, including the changes in pH. For example, pH is linked to temperature and therefore varies between summer and winter and also year to year. Parameters in the data set include: XCO2_DRY - Mole fraction of carbon dioxide (dry air) in the headspace of the equilibrator, unit micromole / mole XH2O - Mole fraction of water vapour (dry air) in the headspace of the equilibrator, unit micromole / mole EQ_PRE - The pressure in the equilibrator head space in hectopascal EQ_TEMP - The temperature of the water in the equilibrator PCO2_WAT - The Partial pressure of carbon dioxide in the water body in units of microatmospheres

Classification of the benthic environment using bathymetric data from the Queen Charlotte Sound / Tōtaranui and Tory Channel / Kura Te Au Hydrographic Survey LINZ Project HYD-2016/17-01 (HS51). Generated using Benthic Terrain Modeller (BTM) ArcGIS extension.Wright, D.J., Pendleton, M., Boulware, J., Walbridge, S., Gerlt, B., Eslinger, D., Sampson, D., and Huntley, E. 2012. ArcGIS Benthic Terrain Modeler (BTM), v. 3.0, Environmental Systems Research Institute, NOAA Coastal Services Center, Massachusetts Office of Coastal Zone Management. Available online at http://esriurl.com/5754. These data are in raster geotiff format and include ESRI layer files and QGIS GML files for symbology.

Hillshade (x 1 vertical exaggeration) of the bathymetry dataset from the Queen Charlotte Sound / Tōtaranui and Tory Channel / Kura Te Au Hydrographic Survey LINZ Project HYD-2016/17-01 (HS51). The hillshade was generated with the sun-illumination from the northwest (315°), at an altitude of 45° above an artificial horizon. These data are in raster geotiff format and include ESRI layer files and QGIS GML files for symbology.

This data collection contains observations from CTD sensors attached fisheries trawls deployed by the National Institute of Water and Atmospheric Research (NIWA) and funded by the Ministry of Primary Industries. Data was sourced from SeaBird MircoCAT SBE 37 instruments which were attached to the headlines of trawl nets as part of fisheries research programs. The data is processed using the SBE Data Processing software and only the downcast of the cast is retained (because of the turbulence of the water generated by the trawl gear once the trawl is underway. Measured variables are temperature, depth, and salinity. The sensors on the CTD are all regularly calibrated by the manufacturer, but data are not calibrated in-situ.

The data set comprises physical oceanographic measurements made in support of a PhD program investigating the environmental sustainability of large scale mussel aquaculture within the Bay of Plenty continental shelf, New Zealand.

Using seafloor image data to build single-taxon and community distribution models for seabed fauna in New Zealand waters. Understanding the spatial distributions of seabed biodiversity is essential for effective management of the effects of human activities. However, existing knowledge of seabed faunal distributions comes overwhelmingly from records of museum specimens and fisheries and research trawl bycatch. Data from such sources have been used to build models that predict species and community distributions on the basis of correlations with environmental gradients but because these models are based on presence-only data from disparate sources and times, their predictions are considered uncertain. To improve understanding of seabed fauna distributions around New Zealand, we are developing a new database of occurrences and population densities based entirely on quantitative data from seabed photographic surveys designed to sample these fauna. By modelling the spatial relationships between taxon occurrences and environmental gradients across the region, we are able to predict the likelihood of individual taxa and communities being present in as-yet unsampled areas. In the first phase of the project, we concentrated on Chatham Rise; a region of high importance to commercial fisheries and with the highest density of existing seabed imagery. The models developed here were the first abundance-based models of benthic distributions in the New Zealand region at these spatial scales. In the second phase, we expanded the domain of the predictive models to encompass Campbell Plateau, in the south-eastern sector the EEZ. Combining data from Chatham Rise and Campbell Plateau in a single dataset of benthic invertebrate taxon occurrences and population densities enabled development of up-dated predictive distribution models for a range of individual invertebrate taxa, as well as models of the spatial variability in overall community composition. Rasters are in a geotiff format at a 1000 m resolution cell size and have their relevant projections written in their files.

The curvature of the bathymetry dataset from the Queen Charlotte Sound / Tōtaranui and Tory Channel / Kura Te Au Hydrographic Survey LINZ Project HYD-2016/17-01 (HS51). Curvature is the second derivative of the surface, or the slope-of-the-slope. A positive curvature indicates the surface is upwardly convex at that cell. A negative curvature indicates the surface is upwardly concave at that cell. A value of 0 indicates the surface is flat. These data are in raster geotiff format and include ESRI layer files and QGIS GML files for symbology.

Mud percentage of seafloor sediments from the New Zealand region from nzSEABED database. Data or descriptions of mud content are from the top 10 cm of the seafloor. Mud is defined by its texture/grainsize (all sediment <63μm) and does not reflect the composition of the seafloor sediment.

Dataset contains vertical profiles of depth, temperature and salinity measured by SBE-19 and SBE-25 Conductivity, Temperature and Depth (CTD) probes between 2000/02/14 and 2020/11/23 at a station (45.833°S 171.500°E) in Subantarctic Surface Water (SASW) east of New Zealand from bi-monthly cruises of the R/V Munida and R/V Polaris II on the Munida time series transect.