Marlborough District Council - Coastal Water Quality Data in Marlborough, New Zealand
We generally enjoy good water quality in the Sounds however some activities can impact on that. Sewage, run-off from land, sedimentation, vessel discharge, marine farm discharges and boat maintenance activities can all have a negative effect.
Water quality monitoring was established in Queen Charlotte Sound/Tōtaranu in 2011 and in Pelorus Sound/Te Hoiere in 2012. Information collected each month on temperature, nutrient levels, phytoplankton and seawater chemistry is proving to be important for understanding how the Sounds ecosystems work.
Council's coastal monitoring programme provides essential information for good decisions on resource consents, future planning and protection for the Sounds. This scientific data will also feed into a national database run by Land Air Water Aotearoa (LAWA), alongside the recreational bathing data. This can be accessed via the link below to LAWA monitored beaches.
For more information contact Dr Steve Urlich, Marlborough District Council coastal scientist steve.urlich@marlborough.govt.nz or Ph: 03 520 7400.
Council has developed a Coastal Report Card to summarise annual monitoring results for key water quality parameters from Tōtaranui/Queen Charlotte Sound and Te Hoiere/Pelorus Sound. The 2015/16 report card can be found, along with a comprehensive analysis of monitoring data from 2014/15 by following the link below.
https://www.marlborough.govt.nz/environment/coastal/coastal-reports-and-special-investigations
In addition, there are:
a) Corresponding CTD data (incl DO, fluorometry etc).
b) Phytoplankton cell counts at each water quality station
c) Zooplankton counts from the water-quality samples (to June 2014).
Near-bed samples are collected using a Van Dorn at about 2 m above seabed. Up until June 2014, the near surface samples were also collected using a Van Dorn – at about 1 m below sea-surface. From July 2014, near-surface samples have been collected using a hose-sampler that extends from surface to approx. 15 m below surface (so collects a depth integrated sample).
Up until June 2014, POC and PON were measured. Thereafter, PC and PN were measured.
Simple
Date (Creation)

2017-01-04T02:30:00
Other citation details

The citation in a list of references is: "MDC [year-of-data-download], [Title], [data-access-URL], accessed [date-of-access]."
Credit

Marlborough District Council (MDC)
Status

onGoing

On going
Metadata language

eng
Character set

utf8

UTF8
Topic category
Spatial extent
Provided by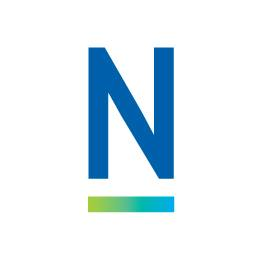 Associated resources
Not available